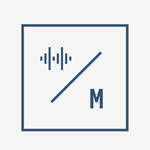 Market Maven
Product Marketing, Done Right
We help build Product Marketing from the ground up for early-stage start-ups and lead GTM strategies for scale-ups, providing a unified voice to your solution.As a fast-growing company - missing your mark on positioning, falling behind your industry, or incorrectly identifying your audience's needs are costly mistakes. Let us help you avoid these common pitfalls.
**
Don't take my word for it
"Her ability to listen, gather feedback and align stakeholders is her superpower"
- VP Marketing, SaaS B2B"With her experience with both small and large organizations, she has a lot to offer to tech companies"
- VP Product, SaaS B2B"Unafraid to go into the weeds to find problems but also proposes solutions and carefully thought out execution plans to make ideas into a reality"
- Marketing Director, Leading Canadian Tech Platform
**
Services


Positioning & Messaging
This involves defining your target audience, identifying unique selling points of your product, and crafting your storytelling & messaging that effectively communicates those selling points to your customers.Deliverables
- ICP & Personas Development
- Positioning & Messaging Framework
- Unique Selling Points & Challenges Solved
- Benefits & Use Cases AddressedCost of Inaction
Lack of clarity on the target audience and product positioning leads to lost inbounds & outbounds and ultimately missed opportunities to convert prospects to paid clients.

Go-To-Market Strategy
This involves developing a plan for launching a product - including pricing strategy, distribution channels, and promotional tactics.Deliverables
- Launch Prioritization Matrix
- Launch Pricing
- Creation, Build, and Execution of the launch plan
- Sales Enablement including crafting new websites, organizing webinars, and penning digital contentCost of Inaction
Ad-hoc launch marketing and off-base pricing can lead to a lack of awareness, engagement, adoption, and usage of your solution - with lost feature revenue and sunk cost of building the product or feature. Apple's Lisa Computer's launch debacle is a great example.

Customer Research & Industry Insights
This involves conducting research and gathering insights into customer behavior, preferences, and needs, which can inform product development and marketing strategy.Deliverables
- Competitive Analysis SWOT
- Battlecards for Top 3 Competitors
- Win-Loss Analysis
- Top Industry Trends
- Product Roadmap InputCost of Inaction
Without a clear understanding of the market, competition, and audience, you will likely allocate resources towards ineffective marketing campaigns or initiatives that do not resonate with your target audience, damage your brand reputation, and open up opportunities for your competition to steal market share.

Product Marketing Coaching & Team Building
Coach client teams on product marketing to gain insight with proprietary resource models, templates, and frameworks for continued success so your team hits the ground running and drives sustainable GTM impact.Deliverables
- Hiring & Interviewing Support
- Onboarding Program WorkshopsCost of Inaction
Poor structure leads to inefficient teams, wasted efforts, confusion within roles, a lack of coordination among functions, failure to share ideas, and slow decision-making bringing unnecessary complexity, stress, and conflict in growing organizations.

Product Marketing is a Critical Stakeholder, learn more!
Vaishnavi Ravi
I give voice to productsI started Market Maven having driven growth across B2B SaaS start-ups and scale-ups for over a decade. My approach is grounded in data & collaboration and is results-oriented.I soaked in why impactful products tick early on at Google and expanded my business acumen during my MBA at Ivey and in established corporates like Bell & The Weather Network. My GTM & Growth experiences were further defined as I built PMM departments ground-up at high-growth startups and scale-ups like Top Hat & Poka.Scaling the function across industries gave me the expertise to ensure your products and go-to-market strategies are built with a clear, unified voice in tune with your audiences.

Outside consulting - I enjoy spending time with my husband & Kat (our Mascot!), hiking & travelling, word games, and many genres of music. I am also a member of the Editorial Board for Ivey's Alumni Magazine, which keeps me keep in-touch with my inner writer.
Like what you see?
Reach out and say hello 👋🏽